Explore our open roles below
Company: Page Insurance – VIP Team
Location: Lehi, Utah
Who Might Love this Career
Are you a bilingual (English & Spanish) go-getter with a knack for making people feel cared for and understood? If you're looking for a meaningful career with a stable company that values long-term relationships, we can't wait to meet you! Here, you'll find a clear path for both professional and personal growth, all backed by clear guidelines and expectations to set you up for success.
We pride ourselves on serving a unique niche of clients—high-net-worth individuals and professionals, as well as small business owners in specific industries. Whether they prefer to communicate in English or Spanish, we've got them covered. Unlike many competitors, we don't overlook the unique needs of these valuable but often underserved markets. While larger commercial agencies may drop the ball on personal lines or smaller business accounts, and agencies focused on personal lines may lack in the commercial department, we excel in both. We're here to fill that gap and offer top-notch, comprehensive service.
If you're passionate about making a difference in these communities, you'll find a fulfilling career here.
As the Bilingual Senior CSR for our VIP Team, you're not just another cog in the wheel—you're a game-changer. You'll be my (Ben Page) right-hand person, the inaugural member of our Utah team, elevating our client experience to VIP status. This role isn't just a job; it's an opportunity to make a direct and meaningful impact on both our business and our clients' lives.
Client Communications: Serve as the go-to person for our VIP clients, ensuring they feel heard, understood, and valued, all while making the process feel effortless.
Policy Services: Efficiently handle all client requests for policy changes, renewals, claims, and billing, aiming to make the process feel as easy as possible for our VIP clients.
Proactive Client Retention: Regularly reach out to clients to ensure their needs are met and to offer additional services that could benefit them.
Quick Proposal Delivery: Efficiently deliver personalized insurance quotes, making clients feel secure and well-cared-for.
Team Collaboration: Work closely with team members and insurance carriers to ensure seamless service for our clients.
Community Engagement: Passionate about spreading the word in the community? Go for it! You're more of a community ambassador than a salesperson, and we've got bonuses to reward your outreach efforts.
Problem-Solving: Apply your natural empathy and problem-solving skills to resolve client issues, ensuring their complete satisfaction.
Documentation & Organization: Maintain impeccable client records and prioritize tasks effectively.
VIP-Level Service: Strive to provide a level of service that exceeds expectations and sets us apart as the go-to agency for VIP clients.
Be Ready to Step Up: Show your commitment to client satisfaction and team success by going the extra mile whenever necessary.
High-Pressure Sales: We're all about building relationships for the long haul. While we do follow up to ensure needs are met, you won't find any aggressive sales tactics here—just excellent service for our VIP clients and interested shoppers.
Marketing & Outside Sales: Your role is all about serving those who have already expressed interest, be they shoppers or existing clients. No cold calls or door-knocking, just a bit of friendly follow-up to make sure we're meeting their needs. Think of yourself as a proactive concierge.
Complex Commercial Lines: While you'll work with plenty of people who don't own businesses, the small business owner niches we do serve are relatively simple and straightforward. You won't be tangled up in intricate commercial insurance tasks.
Management Duties: While there's room for growth, this role is not about managing a team or juggling administrative tasks that aren't in your wheelhouse.
Pleasing Multiple Sales Agents: You'll mainly be working with Ben's clients or house clients. No need to adapt to a myriad of different agents' preferences—we have clear processes and guidelines to make your job easier.
Burnout Culture: We prioritize work-life balance and a warm, supportive work environment. You're not just another cog in the machine; you're a valued team member.
Outdated Technology: We're all about efficiency. Say goodbye to outdated, clunky software and hello to state-of-the-art tools designed to make your job smoother.
Working From Home: If you're someone who thrives in a community setting and values in-person interactions, our office is designed to be your ideal workspace.
Licensed in Property & Casualty (P&C) in Utah.
At least 1 year of experience in the insurance industry.
Bilingual in Spanish and English.
Typing speed greater than 35 WPM.
Emotionally Intelligent: Possesses strong social and emotional intelligence, skilled at picking up subtle social cues and understanding clients' needs.
Listener: Has excellent listening skills and a natural desire to help and please others.
 Organized: Is consistent, organized, and not easily overwhelmed by client interactions.
Impact-Driven: Gets a sense of fulfillment from making a positive impact on clients' lives.
Versatile: Ability to work with personal lines P&C policies and some limited commercial lines P&C policies.
Problem-Solver: Sees opportunities where others see obstacles and embrace a flexible, problem-solving mindset.
Team Player: Thrives in a collaborative environment and values the importance of a harmonious team.
Community-Oriented: You're not just about business; you're about building meaningful relationships in the community.
This career opportunity could be particularly perfect for you if:
You've been working in an insurance agency but feel stuck.
You've been in sales but prefer the relationship and service side of things.
You're returning to the workforce and are looking for a long-term career commitment.
Competitive Compensation: Base salary of $17-$24 per hour, depending on experience.
Performance Bonuses: On top of a competitive base salary, we have a generous bonus structure specifically designed to reward your community outreach efforts.
Retirement Plan: Secure your future with our matching contributions.
Cutting-Edge Technology: State-of-the-art tech stack to help you excel in your role.
Work-Life Balance: Regular work hours, Monday to Friday.
Professional and Personal Growth: Opportunities for both professional and personal development, backed by a team that's invested in your success.
Supportive Culture: A drama-free, encouraging work environment where your contributions are valued.
Prime Location: Our office is conveniently located near I-15 in Lehi, making it easily accessible from nearly anywhere in the valley.
Office Perks: Enjoy a gym, free EV charging, covered parking, and fully-equipped kitchen and break rooms.
If you're ready to take a leap forward in your career with a company that truly cares about growing people and not just profits, we invite you to apply. Please call 208-557-8860 to leave a brief voice message introducing yourself. Alternatively, you can fill out the form by clicking below, or email your resume and a brief introduction to ben@page.team.
The deadline for applications is October 31st, 2023.
We're excited to hear from you and can't wait to add a rockstar like you to our VIP team!
About Ben Page
Meet Ben, an insurance professional with more than 20 years under his belt. He started from the ground up in a commission-only role and has since built multiple successful agencies. But for Ben, it's not just about the business; it's about the people he works with.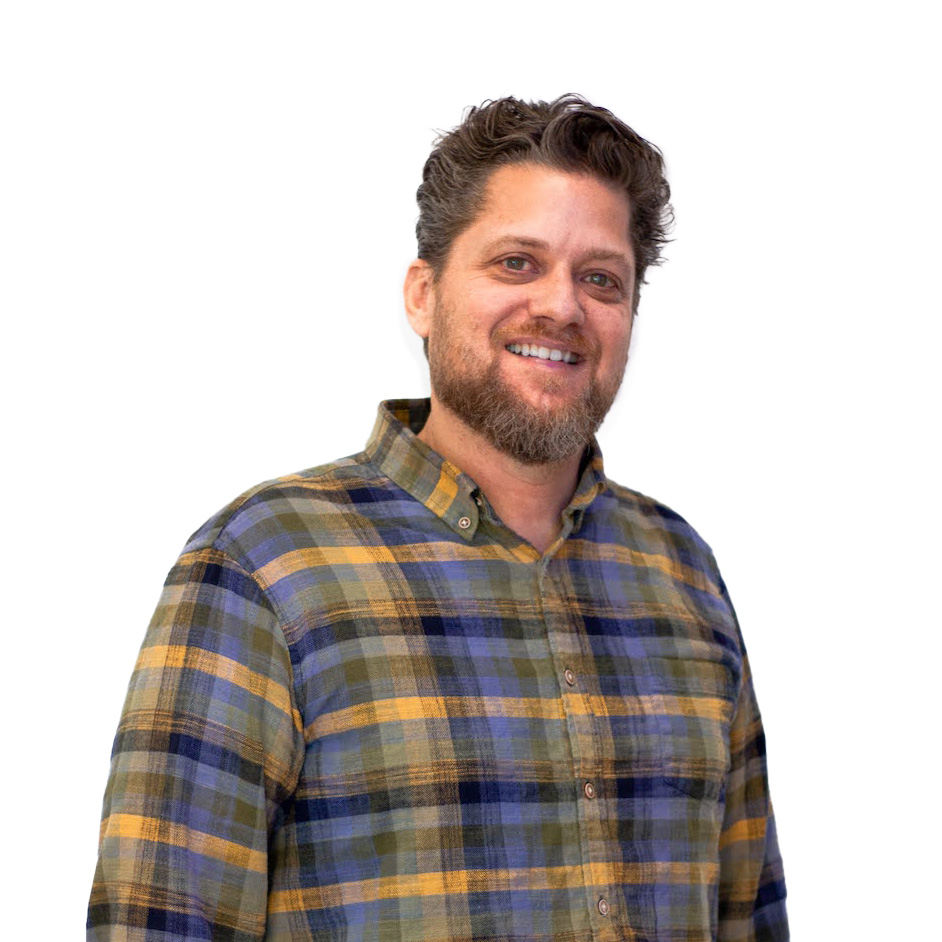 Why You'll Want to Team Up with Ben
People-Focused: Ben knows that good business starts with good relationships. He creates a work environment where everyone feels valued and heard.
Forward-Thinking: Ben has a knack for seeing potential—both in markets and in people. He's not afraid to try new approaches to better serve clients and team members alike.
Tech-Enabled: Ben understands the value of good tools. He invests in the latest technology to make everyone's job smoother and more efficient.
Guidance: With Ben, you're gaining a colleague who's interested in your professional growth. He's been there, done that, and is eager to share what he's learned along the way.
When he's not in the office, Ben enjoys time with his spouse SuzyQ, their three kids, and Goldendoodle Gus. He's also a chess enthusiast, a coffee aficionado, and a music lover with a playlist that spans multiple genres. Whether it's meeting new people or catching up with old friends, Ben values meaningful connections.
Ready to be a part of something special? Reach out to Ben and take the first step in your new career journey.
📧 Email: ben@benpage.us
📘 Facebook: facebook.com/benpage.us