The Page Difference
Insurance experts with heart and brain.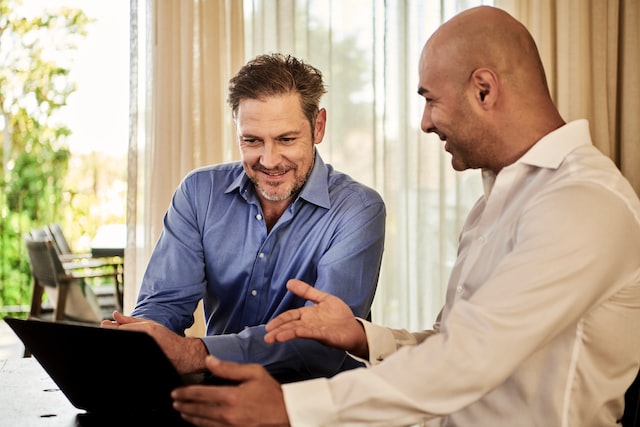 We're here to help you get the insurance coverage you need – with peace of mind, ease, and at a great price. All of us are here to help, and it's free!
We focus on 3 key areas to make insurance—protecting you from financial disaster—as easy and as painless as possible. Plus, we'll ensure you aren't wasting your money!
Get as much (or little help) as you need
We are NOT a lead-gen seller out for your data, or owned by any insurance company. Get objective advice with zero pressure.
Our experts and innovative tech software match you with the best deal.
Ongoing service made easy
Changes, claims, improvements, all of it! Support even after you've signed paperwork.
The reality you face today
Unless you've just started to 'adult' recently, you've likely had to deal with insurance already. It's not easy or fun. Most shoppers have to deal with: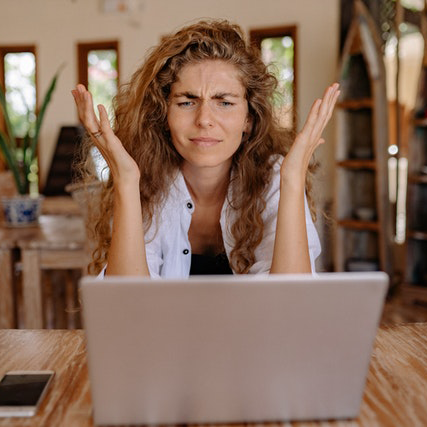 Overwhelming amount of options
How do you know if you want that weird coverage?
Billions spent on trcky (but slick) ads
How do they pay for all that advertising?
Fake promises of 'instant quotes'
You get a dozen hungry salespeople bugging you for days on end- or worse, your identity gets stolen by bad actors.
Faceless corporation where nobody truly cares about you
High-pressure sales agents OR no help at all with self-service.
Silo'd and fragmented solutions that are hard to find
Along with slow, clunky sales and service journeys that are annoying.
Premium-creep
…where your loyalty eventually means higher premiums.
This list is bad enough, but it misses the more significant problem: Insurance providers are just selling policies to a largely uninformed customer.
Who is the uninformed shopper?
Most insurance providers cater to the uninformed shopper, simply because they benefit when shoppers do not have all the info.
Not clear about what coverage they need, or the risks they face.
No strategy on how to allocate or stretch their dollar in an intelligent way.
Confused by the policy's jargon and just hopes it's what they need.
Only aware of the few insurance companies that spend the most on ads.
Unaware of the dozens of leading companies that keep rates low by cutting ads.
Is overly loyal to an insurance company, never shopping or exploring options.
Feels stuck because they are unaware of any other ways to deal with insurance.
If you feel like some of this describes you, it is not your fault.  In our view, most insurance providers fail their customers in these critical ways.
We don't do that. We hope you'll take advantage of what we can offer you. Beyond the premium for the policies, everything we do for you is free. There's no catch or gimmicks.  You'll find more on how we do this below. 
"Why traditional insurance companies want to keep you in the dark"
Ben Page, Owner, unpacks why the traditional model for purchasing policies is often misleading. Discover how Page leverages technology along with a converge service team to innovate the industry.
Solving for the frustrations with insurance shopping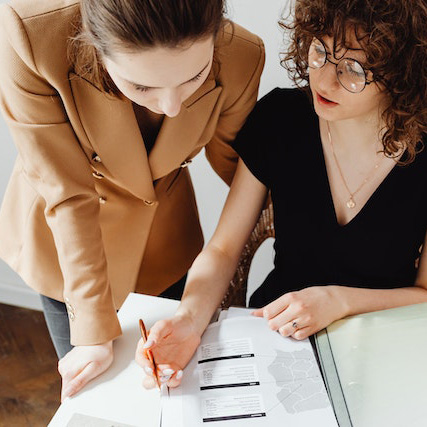 1 – What do I actually need and want?
Get as much (or as little) help as you need.
We'll help you shop all the policies to bundle and save. No need to spend hours on the phone calling around.
Most insurance providers never help you figure this out.  They just have some canned products (auto, home, etc.) that they want to sell to you.  You contact them, they smell a 'lead,' and the pitching of their product begins.  Boo!  You don't need someone pitching a product. 
All of us at Page are happy to help you figure out which policies, coverage, and limits you want and need. Most often, it just takes a few short minutes!  Those few minutes can be the difference between insurance nirvana and insurance hell.
Note:  If you already know what you want – we can run with that.  This is NOT about up-selling you.  It's 100% making sure you understand the options & what matters to YOU.
BTW: Even if you don't end up purchasing your policies through Page, you'll have a clear list of what you want (or not).  This protects you from the terrifyingly common practice among agents (and direct to consumer companies) to just slash important coverages to make the policy look cheaper without explaining what is being cut – and the risks associated.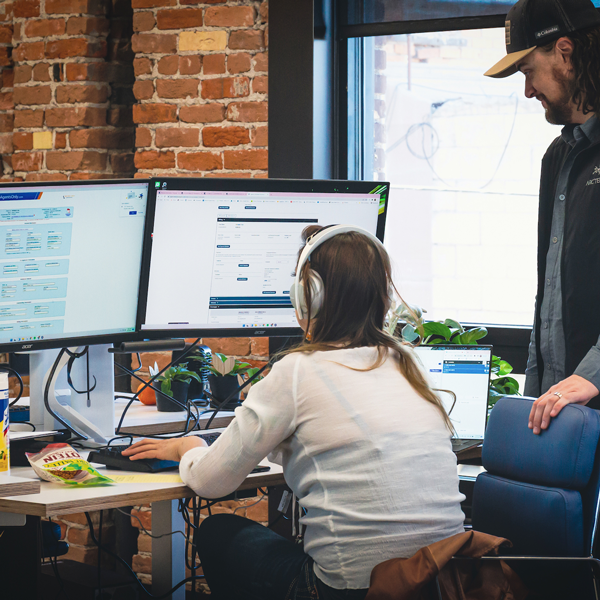 2 – Skip painful shopping
Our experts + cool tech stack match you with the best deal.
Most insurance providers can't help you shop because they push products from one insurance company. Most agencies, in fact, are controlled by an insurance company.
On the other hand, we have direct access to over a hundred companies, programs, and products – we can genuinely help you shop and give you more objective advice on the pros and cons between companies.  We know which ones seem to be more challenging to deal with regarding claims or sub-par service. Of course, we will never sell your data – ever.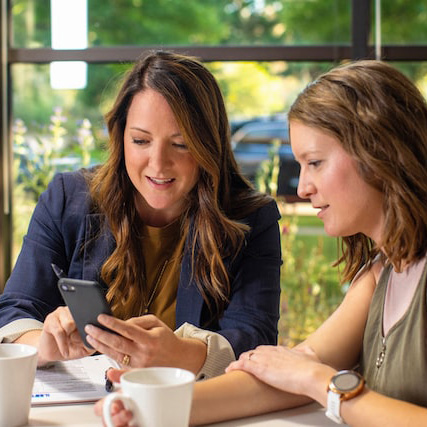 3 – I've purchased. Now how do I continue receiving the best service?
Ongoing service made easy (and won't irratate the hell out of you).
Most providers sell a policy and then either just bombard you with ads on other products – or just take you for granted (move on to making selling someone else). 
Either way, it isn't ideal.
Part of the problem is that providers tend to be all tech – or all people.  If they are all tech (often direct to consumer), then you're expected to self-service, and you're alone to do everything yourself.  If they are all people (agencies/brokers), the service journeys can be clunky and straightforward things can be a pain.
At Page, we bring tech and people together to give you the best of both worlds.  You get real humans (insurance experts) who legitimately care AND leading-edge tech that helps us stay on top of everything the way mere mortals can't (and allows you the self-service options for when that is your preference). 
Enjoy client portals to access your policies, service hotlines, and your own dedicated support and advocacy team (at no additional cost).
We'll always treat you the way we'd want to be treated. 
Ready for top-notch service?
What's the catch? There isn't one.
You may be wondering, " How do you all make money?". Read on!
Page is an independent insurance agency.  That means we aren't owned or controlled by an insurance company, like most agencies you've likely seen. Instead, we have secured contracts with hundreds of companies – those we find to be the best for our clientele (excellent coverage options, competitive prices, excellent claims handling, etc.). 
Nearly all of these companies 'appoint' us as their agents.  This is a fancy way of saying they give us the legal authority to start their policies and service accounts.  In exchange, they pay us a small sum per policy. 
You do NOT pay this – they save so much money by cutting ad-spend, they are happy to share a small fraction of the premium. Companies save money and can offer lower premiums.  You save money as a result. We get compensated to get the job done for a lot less money while providing a ton more value – and everyone wins.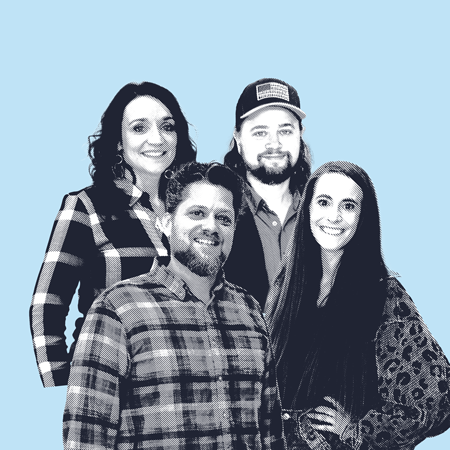 We're a forward thinking, bad-ass team of insurance experts that are obsessed with rolling out the red carpet out for our clients.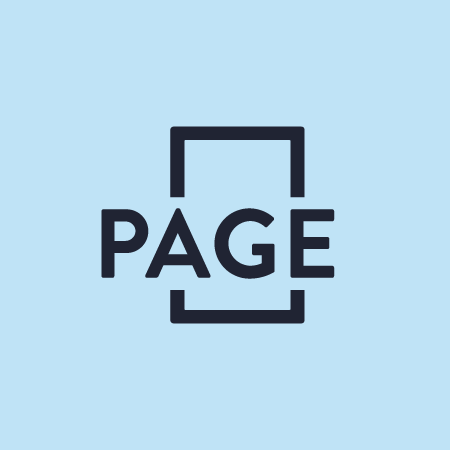 How we started, what we've achieved over the years, and where we're going! Discover why we do what we do.